Prostate cancer check - booking now for September
25 May, 2023
Farnborough Lions Club is offering all males (aged 40 to 70) who have not previously had a PSA test a
on Saturday 2nd SEPTEMBER 2023 10.30 - 15.00
at Southwood Medical Centre (next to Morrisons Southwood)
Checks must be pre-registered - time slots can be booked at www.farnborough-lions.org.uk or phone 07860 539081
The Vine Centre - a weekly timetable of support, advice, social and training events
The Vine Centre in Aldershot offers a variety of support for those with Mental Health or addiction issues, also training, advice and social activities. Some need to be booked while others are drop-in sessions.
See the flyer for more information. You can contact The Vine Centre on 01252 400196 or info@thevinecentre.org.uk , or visit their website at https://www.thevinecentre.org.uk
The Vine Centre, 33 Station Road, Aldershot, Hampshire, GU11 1BA
Late May Bank Holiday - Pharmacy opening times
25 May, 2023
On the late May Bank Holiday, the following pharmacies are expected to be open. Make sure you request any needed medication in good time - represcription requests normally take three working days to process.
Before you travel do contact the pharmacy check that they have the medication(s) you need; contact numbers are in the flyer.
Find your perfect exercise - group and online classes available
28 Feb, 2023
Rushmoor Healthy Living (RHL) offer a range of face to face and online exercise groups for all ranges of ability and mobility. You can do a trial class for free, and monthly costs are deliberately kept as low as possible to reach as many people as possible.
You can catch up with new friends after the class at some venues - including some online ones where there's a virtual coffee break after!
See the Face to face and Online timetables for the coming year for more information on classes, costs and locations.
Online support and advice for your Respiratory Condition
28 Feb, 2023
Frimley Health and TalkPlus have a range of short videos to help you understand, manage and improve your long term respiratory condition, particularly if it's hard to attend an in-person session.
From a better understanding of your condition and medications through to dealing with stress, anxiety and developing your pacing and goal setting, these videos tackle issues in manageable (6-15 minute) sessions.
You can choose and watch whichever videos help you via the FHFT Community Respiratory Vimeo page, here.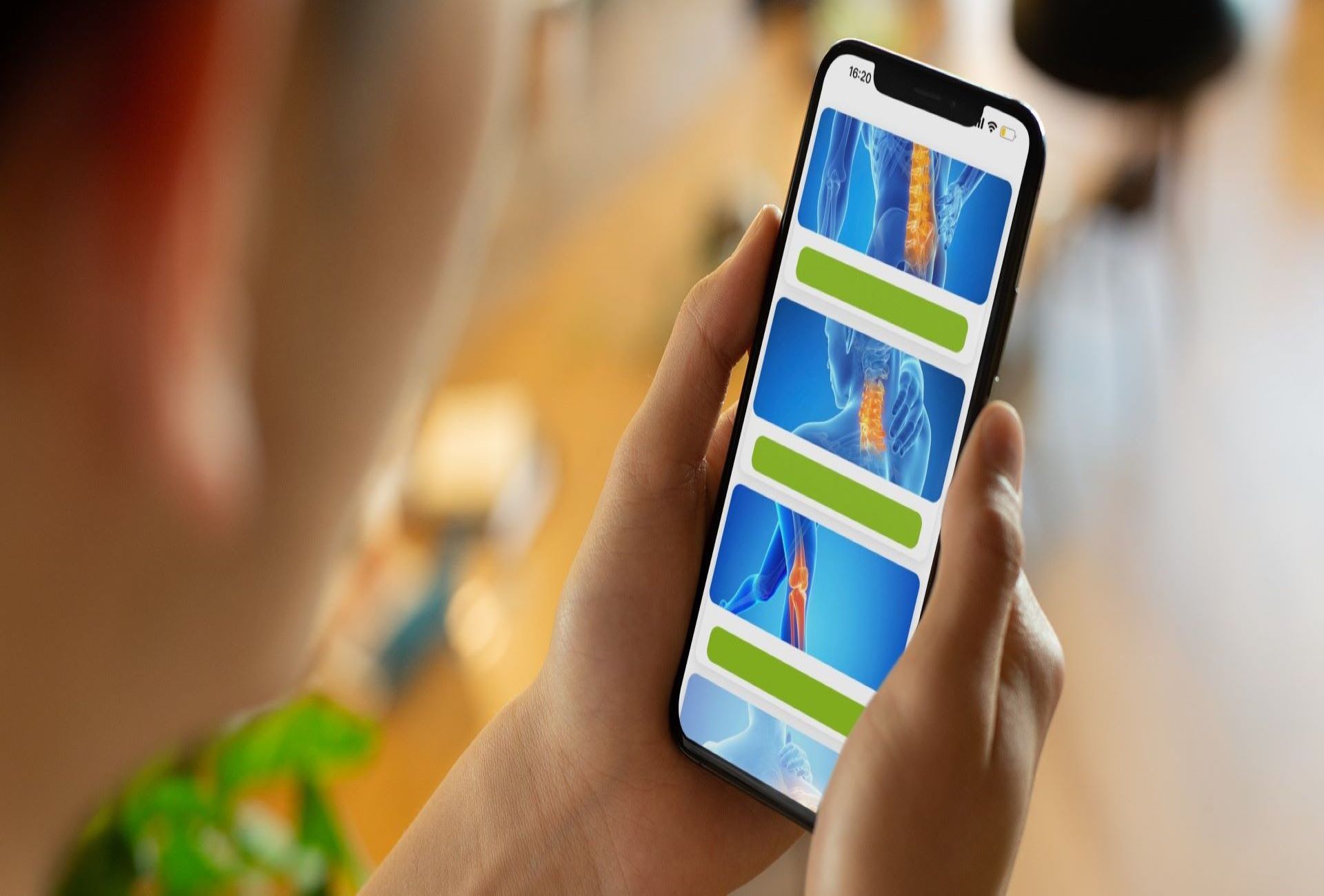 Need help with your muscle or joint problems?
The getUBetter MSK app is provided free of charge by Frimley Health & Care ICS for registered patients at GP Practices. It can be accessed on a Smartphone or on the Web, and guides you day-by-day through a sequence of exercises, tips, and support to help you recover from a range of new, recurrent or long term conditions:
Lower back pain
Back and leg pain
Neck pain
Shoulder pain
Ankle pain
Knee pain
Soft Tissue Lower Limb pain
Hip pain
You can self-refer to the app by clicking on this link
Please use an email address that is unique to you and select the condition you need help to manage. We will then send you an email with all the information you need to get started.
You can download the getUBetter MSK app to your Smartphone for easiest access, or you can use the Webapp.
If you develop another condition, select your new condition from within the app and it will be added to your account.
Give us your feedback via the Friends and Family Test
26 Jan, 2023
We want you to have the best possible experience of care. The NHS Friends and Family Test is a way of gathering your feedback, so we can continually review our service.
Answering is voluntary, but your feedback will provide valuable information for the service to celebrate positive feedback, and identify opportunities to make improvements.
So if you receive a text from us after an appointment or contact with Mayfield Medical Centre, we would very much appreciate your feedback - but be aware you can give us your feedback or discuss a concern at any time.
You can speak to a member of staff when you visit or call, or click here to give us your feedback.
New Dad Group - help negotiating the first 18 months
13 Jan, 2023
If you're a new dad struggling with the changes a baby brings, you're not alone - but there are a number of tools and techniques not to mention information that can make things easier.
You can find your way through with support from TalkPlus and other new dads at 5 weekly hour-long sessions, starting Wednesday 25th January, 18:00-19:00 (with a break for half term on 15th February)
To find out more speak to TalkPlus at www.talkplus.org.uk or on 01252 533355 and ask about the New Dads Group.
Worried about Strep A or Scarlet Fever?
Dr Streeter De Diego, local GP, Paediatric Doctor & Clinical lead Frimley Healthier Together, talks through what to do if you're worried and when to seek help.
Free Courses, Workshops and Walks with Hampshire Healthy Families
20 Dec, 2022
Partnered by Barnardo's and Southern Health NHS Trust, Hampshire Healthy Families run a variety of events aimed at young families. These include:
Ready Steady Mums Farnborough walking group events, including weekly pushchair-friendly walks from 3rd Jan starting from Morrisons in Southwood, 10:30am, plus other events across Hampshire.
Scan the QR code in the poster to find out more of what's on in this area.
North Hampshire Versus Arthritis - Monthly meetings calendar for 2023
20 Dec, 2022
The local Versus Arthritis group hold monthlymeetings where you can chat, grab refreshments and learn more about living with Arthritis. The first event of 2023 is on Wednesday 4th January 11:00-13:00 at Fleet Town Football Club Crookham Road and then every other month; on alternate months from the first Wednesday in Feb meetings are at The De Haviland Arms on The Key, Elvetham Heath. See the poster for more information.
Phyllis Tuckwell and support for the Nepalese Community - Information Event
23 Sep, 2022
In collaboration with the Gurkha Trust, Phyllis Tuckwell can help you care for your loved ones at home
घरमा रहेका आफ््नना प्रियजनहरूको हेरचाह गर््नमा तपाईंलाई सहयोग गर
Find out more at an informal information event being held:
2.30-4pm 30th September 2022 Empire Banqueting Hall High Street, Aldershot
सहकार हाम्रो अनौपचारिक जानकारी कार््यक्रममा थप क ुरा जान््ननु होस:् अपरान््ह २:३० देखि ४:०० बजे सम् ३० सेप््ट ्म टेम््बर २०२२
Phyllis Tuckwell's range of services are offered free of charge, so patients and families living with an advanced or terminal illness, can make the most of their lives, whilst remaining at home, surrounded by their loved ones. We can help you cope in these difficult times, through pain relief, symptom management, emotional, financial and practical support. We also support adults and children whose relatives have died, if they need to talk to someone about their feelings and their loss. Our staff are committed to providing accessible services for all, adjusting our support to the particular needs of each patient, carer and family… because every day is precious.
विकसित भएको वा अन््ततिम अवस््थथामा पु गेको रोग भएका बिरामीहरू र परिवारहरूले घरमा रहँदा, हेरचाह गर्ने र आफ््नना प्रियजनहरूबाट घेरिएको अवस््थथामा आफ््ननो जीवनको अधिकतम उपयोग गर््न सक््नने कुरा निश््चचित गर्दै हाम्रा विभिन््न सेवाहरू नि:शु ल््क उपलब््ध गराइन््छ । दखाइमा राहत, लक्षण व््यवस््थ ु थापन, भावनात््मक, आर््थथिक र व््ययावहारिक सहयोग मार््फत यस््ततो कठिन समयको सामना गर््न हामी तपाईंलाई मद्दत गर््न सक््छौौं । आफन््तहरूको मृत््य भएका व यु यस््क र बालबालिकाहरूलाई पनि यदि उनीहरूलाई उनीहरूको भावना र उनीहरूको हानिको बारेमा कसैसँग कु रा गर््न आवश््यक छ भने हामीले सहयोगलाई जारी राख््छौौं । प्रत््ययेक बिरामी, हेरचाहकरतता/ के रर र पर ् िवारका विशेष आवश््यकताहरूमा हाम्रो सहयोगलाई समायोजन गर्दै हाम्रा नेपाली समुदायलगायत सबैका लागि पहुँचयोग््य सेवाहरू उपलब््ध गराउन हाम्रा कर््मचारीहरू प्रतिबद्ध रहेका छन,... ् किनभने हरेक दिन बहु मू ल््य हु न््छ ।
A&E High Demand
1 Aug, 2022
The Emergency Departments at Wexham Park and Frimley Park hospitals are currently experiencing an increasing level of demand which is likely to continue throughout this weekend. Please only attend if you have severe symptoms or suffering from a life-threatening condition. Check out our Know Where To Go guide for advice on how to get the help you need quickly and close to home. Remember, if it's less than an emergency, call 111.
Welcome to the New Website
12 Aug, 2022
Welcome to our new WEBSITE, we hope you will find it informative, useful and we welcome your feedback about it. We will try to keep it up to date as possible with surgery changes such as new patient services available to you, Covid changes and vaccine news and latest news.
Infection prevention control guidelines to remain in place
The highest priority for the NHS remains the safety of staff, patients and visitors. While COVID restrictions will end in many settings in England from 19 July, everyone accessing or visiting healthcare settings must continue to wear a face covering (unless they are exempt) and follow social distancing rules.
Public Health England's infection prevention control guidelines and hospital visiting guidance are therefore set to remain in place for all staff and visitors and across all health services including hospitals, GP practices, dentists, optometrists and pharmacies to ensure patients and staff are protected.
Read the infection prevention control guidance for further details.